Sponsored by:


CSBR Aerospace Teacher Academy
July 19, 2021
–
July 24, 2021
MDT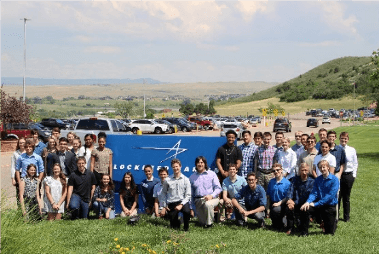 *UPDATE: Due to COVID, this year's Teacher Academy program will be virtual and combined with the student portion and ha\ve a condensed version the week of July 19.  We are looking at 2 half days on July 19 and 20.  More details to follow.
---
The Colorado Space Business Roundtable (CSBR) is a nonprofit organization developed to promote the growth of the space industry in Colorado and develop and strengthen relationships among the high technology community.
CSBR is also dedicated to expanding space beyond the Front Range in Colorado and has conducted several rural outreach programs across the state to seek suppliers and subcontractors. As a result of its very first rural outreach program, CSBR was asked by students in Durango, CO if it could assist them with internships. In response, CSBR developed a two-week student internship program for students in rural Colorado (information can be found here: https://sscgr.wufoo.com/forms/2021-csbr-aerospace-internship-application/
Since the program began in 2014, 168 students have gone through the program. The program shows students what it's like to work in various facets of the aerospace industry. Students spend time at different CSBR partner facilities where they have a chance to meet the best and the brightest in the aerospace industry, participate in hands-on activities, and get an exclusive behind-the-scenes look at what each company does and some of the exciting projects they are working on. A full list of organizations involved can be found on the webpage listed above.
The teacher academy will run from July 19-24, 2021, and like the student program, will focus on rural teachers from across Colorado. Teachers from rural locations will get priority, but if there is room available, teachers from along the Front Range may be accepted (Denver, Boulder, Colorado Springs Areas).
Through this teacher academy, we hope to provide tools and lessons teachers can take back to the classroom to inform students about what is happening in the space industry, what jobs are available, and what is required to obtain those jobs. We also hope to give teachers resources they can tap into later down the road like engineer in the classroom and other ways to continue to connect with the aerospace industry.
The program is free to attend. Teachers will receive continuing education credit and scholarships may be available through professional development moneys.
Questions? Contact Christie Lee at 303.258.6957 or christie.j.lee@lmco.com